Hublot was founded in the 1980s, Italian Carlo Crocco founded the Hublot watch brand in the small town of Nyon on the Lac Léman lake in Switzerland. In the early days of establishment, many people thought that this brand was incompatible with the watch industry and was called "heterogeneous." Hublot is a cutting-edge brand. More and more people slowly accept Hublot's unique design and distinctive style.
The 1980s were a turbulent time for watches. Because of the invention of quartz watches, all the major traditional watchmakers in Switzerland are on the verge of closure, which undoubtedly also provides Hublot with an excellent opportunity. With its unique sense of design, it quickly breaks into the luxury watch market. It is said that the Greek king who first collected this watch bought two watches and kept one of them, and the other was given to the Spanish royal family.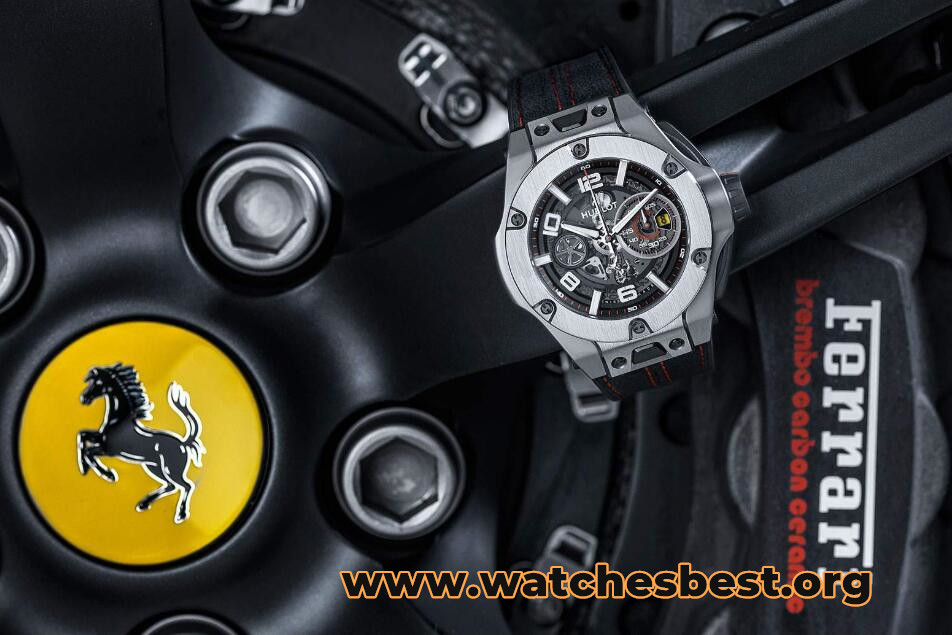 Hublot means "porthole" for the side lighting of the hull, which gives the designer a good hint. Therefore, most of the Hublot watches we see now use a multi-metal assembly to create a thick case. The heavy metal feel is solid, which is extremely rare in the design of Swiss watches. The rubber strap is another significant contribution of Hublot. To alleviate the discomfort caused by the wrist strap to the wrist skin, after years of research and development, Hublot began to use a lot of rubber. This technology breaks the usual style of Swiss watches and drives a strange fashion trend.
Even the most advanced and traditional watches have begun to introduce rubber technology. Also though the initial recognition of many French classic watch brands was very dissatisfied with this technology, the final decision was the consumer. The popularity of the market makes everyone accept the exceptional degree of the Hublot brand faster. From the beginning, Hublot gave people a feeling of change. Founder Carlo Crocco advocated the concept of fusion, combining Italian style with Swiss craftsmanship.
The Big Bang series has always been a classic of Hublot watches. Even in the entire watch industry, it is difficult to find a clock with the same style as it. The dark blue hue highlights the deep feeling, and it is also a bit shocking, completely "heavy metal" style. The combination of matt black and dark blue has a certain charm, showing some "Paris fashion" feeling. It is this feeling that makes the high-end traditional watch industry accept it a bit.
This is the charm of Hublot watches, and with the popularity of Hublot, the price is very high. Therefore, if you are interested in this particular style of watch, I recommend that you pay attention to replica Hublot watches. Hublot replica watches can have the same appearance and function as the original ones. Still, the price is very affordable, which is very suitable for people who are not economically rich but pursue quality.